ARRL Member Centennial QSL Cards
ARRL Celebrates 100 Years in 2014
ARRL Members! Celebrate this special occasion with personalized QSL cards. Select from 3 specially designed QSL cards celebrating the ARRL Centennial. Order 100, 250, 500, 1000 or more. As low as 15¢ / card per 1000.
To customize and order your QSL cards:

Go to ags.worksmartsuite.com

Under the "New Users" section, create a new username and password, and then click "Continue" (please note, you are not logging into the ARRL website)

On the registration page, fill out your new profile information. In the Access Code field type "ARRL" and then click "Create Account"

Begin designing your custom ARRL QSL Cards. Enjoy!
Pricing:
100 cards $29.95; 250 cards $54.95; 500 cards $84.95; 1000 cards or more $149.95 per 1,000. Prices do not include shipping and handling.
Please Note: QSL Card orders will be processed on the 1st and 3rd Monday of each month. Cards ordered by those dates will print and ship within 5 business days following the processing date. Delivery time will vary based on order shipment destination. This service is provided by AGS in partnership with ARRL. For technical support and shipping inquiries, please call AGS: 301.870.0474.
Option #1 - ARRL Centennial 2014 Card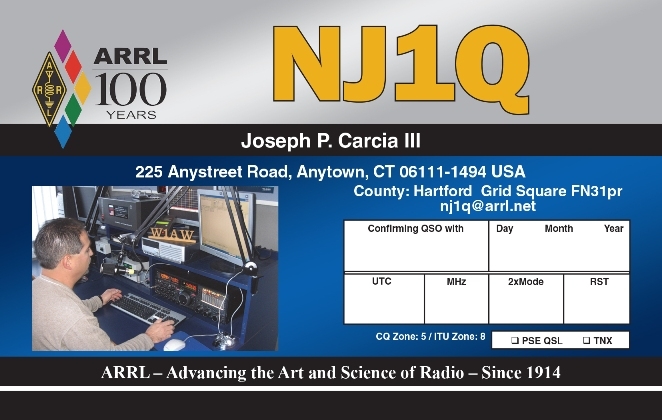 Option #2 - ARRL Founders Card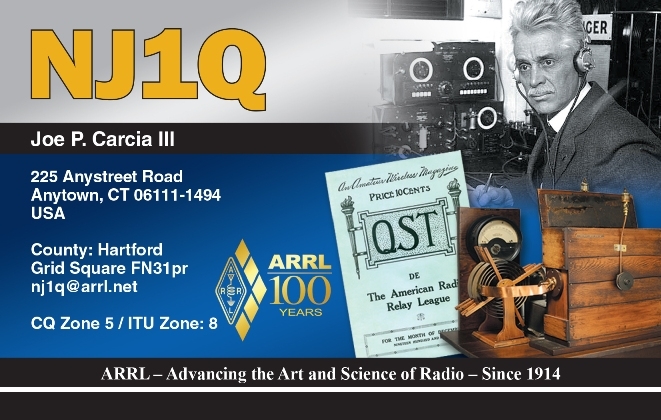 Option # 3 - Gold ARRL Centennial Card