Connect with ARRL
Stay connected with ARRL online! Whether you want to follow national information and trends coming from ARRL Headquarters, or keep in touch with what's going on in your ARRL Section, ARRL is online and active on Facebook, Twitter, and other social media platforms. See the list below and connect to as many as you like!
Facebook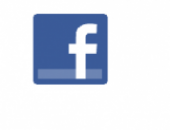 Thousands of ARRL fans are on Facebook.
  "Like" us today!
   www.facebook.com/ARRL.org

Twitter
   Join the growing number of followers of the ARRL.
   Follow us on Twitter!
   @arrl
 
   Stay on top of community events, emergencies, and disaster communications.
   Follow ARRL ARES and the ARRL Public Service program.
   @ARRL_ARES


 
   Get the latest from ARRL's Media and PR Manager.
   @ARRL_PR
 
   Keep up with the latest DXCC updates. 
   @ARRL_DXCC
 

   Young people have fun with Amateur Radio too!
   Find out how from the ARRL Youth Editor.
   @ARRL_Youth


   Find out what's new with the Hiram Percy Maxim Memorial Station, W1AW.
   @ARRL_W1AW
YouTube
   Watch videos of various Amateur Radio topics.
   Brought to you by the ARRL on YouTube
   www.youtube.com/ARRLHQ
Instagram
   Get a look at what's happening at ARRL.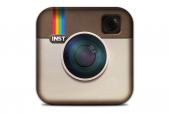 Follow us on Instagram!
   @arrlhq