ARRL Celebrates 100 Years in 2014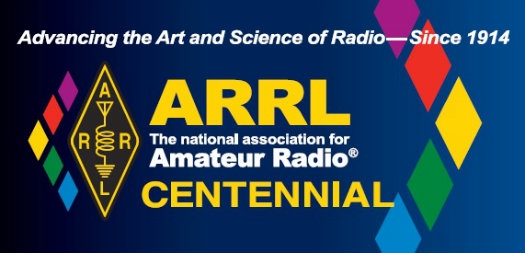 In 2014, join ARRL in celebrating 100 years of "Advancing the Art and Science of Radio." Founded in 1914, ARRL is the national association for Amateur Radio in the USA. Today, with more than 160,000 members, ARRL is the largest organization of radio amateurs in the world.
Centennial Programs & Events
National Centennial Convention

Join the 3-day celebration in Hartford, Connecticut, July 17-19, 2014. Forums, exhibits, flea market, banquet, keynotes, and more! Learn More

Second Century Campaign

Find out how you can help contribute to the ARRL Endowment and prepare the organization for its second 100 years. Learn More
Centennial QSO Party: The ARRL Centennial QSO Party is a year-long operating event that celebrates hams making contacts.

In the end you will have accumulated points, worked new stations and made new friends all over the world.

Learn More

Get Involved: Check out the Convention Volunteers and Convention Presentations forms for volunteer opportunities at the 2014 Centennial Convention.

ARRL Regional Centennial Events
In addition to the National Centennial Convention in July 2014, ARRL has designated six regional Centennial Events in 2014:

February 7-9     Orlando Hamcation—Orlando, Florida

May 16-18         Dayton Hamvention®—Dayton, Ohio

June 6-8            SEA-PAC—Seaside, Oregon

June 13-14        Ham-Com—Plano, Texas

August 16-17     Huntsville Hamfest—Huntsville, Alabama
October 10-12   Pacificon—Santa Clara, California
Centennial News