Be a Radio Amateur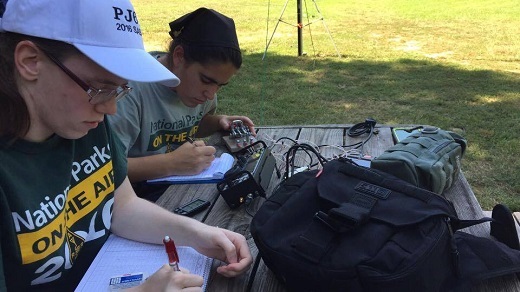 Want to get an Amateur Radio license or upgrade? Want to help others get licensed or teach using ham radio? Looking for public service training or serving as part of ARRL's ARES field training team? You can even arrange an Amateur Radio contact for your students with the International Space Station!

---
Why Should I Get Licensed?
Before you go on air, you need to be licensed and know the rules.  Learn More

---
What's New?
EXAM SESSIONS 
List your 2017 (and beyond) ARRL Volunteer Examiner Coordinator (VEC) sponsored exam sessions quickly and easily using our online form.  Registering well in advance of the exam date ensures the information reaches potential candidates!
---
FCC QUESTION POOL REVISED FOR JULY 1, 2016
The FCC question pool for Amateur Radio Extra license exams has been revised and will be effective for exams conducted on or after July 1, 2016. ARRL will produce new study materials in preparation for the new Extra exam. Manuals will be available the first week of May at the ARRL store. 
---
NEW INSTRUCTOR'S MANUAL 
ARRL has produced a new Technician and General Class Instructor's Manual which provides lesson plans that follow the current Technician student study manual, the 3rd edition of the ARRL Ham Radio License Manual, and the new 8th edition of the ARRL General Class License Manual.
---
Be a Volunteer Examiner

Volunteer Examiners (VEs) are licensed radio amateurs holding a General Class license or higher, who offer their time to administer the FCC licensing tests.
Learn More

---