What's New?
On July 21, 2014, the FCC revised the Amateur Service Part 97 rules to grant partial written examination element credit to holders of expired General, Advanced and Extra licenses. 

Information for VEs can be found on the VE Resources web page in the section
titled "New Exam Element Credit".  Additional information and clarification is
located on the Exam Element Credit web page.
 
---

List your 2015 ARRL Volunteer Examiner Coordinator (VEC) sponsored exam sessions quickly and easily using our online form.  Registering well in advance of the exam date ensures the information reaches potential candidates!
---
ARRL's Teachers Institute is accepting applications for Summer 2015. For the full schedule click here

ARISS: The proposal window is now open for educational organizations looking to host contacts with the ISS in 2016.  For the full Proposal Guide and Form please click here.
---
ARRL Registered Instructors may list upcoming classes on our website using our online form.
---
Be a Radio Amateur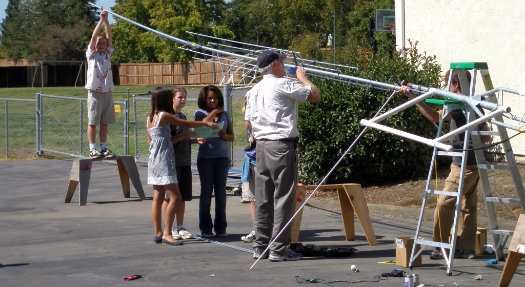 Want to get an Amateur Radio license or upgrade? Want to help others get licensed or teach using ham radio? Looking for public service training or serving as part of ARRL's ARES field training team? You can even arrange an Amateur Radio contact for your students with the International Space Station!
Why should I get licensed?
Before you go on air, you need to be licensed and know the rules.  Learn More
Be a Volunteer Examiner

Volunteer Examiners (VEs) are licensed radio amateurs holding a General Class license or higher, who offer their time to administer the FCC licensing tests.
Learn More