October 23, 2014
John E. Ross, KD8IDJ,
Editor

Radio Amateurs Play a Role in Separate Storm Responses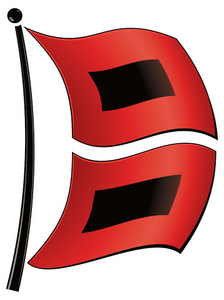 Amateur Radio volunteers activated on opposite ends of the US late last week and over the weekend as separate hurricanes struck Bermuda and Hawaii. Both regions were prepared and fared well with no deaths, serious injuries, or major property damage reported.
Hurricane Gonzalo
Hurricane Gonzalo, the stronger of the two storms, was a Category 3 hurricane when it made a near-direct hit on Bermuda on Friday, October 17. The Hurricane Watch Net (HWN) and the VoIP Hurricane Net (VoIPWX) gathered ground-level weather information from the island and funneling it to the National Hurricane Center's WX4NHC. Forecasters use these reports to better predict a storm's path or intensity. Hurricane Specialist Stacey Stewart used several Amateur Radio reports in NHC advisories, statements, and discussions, Assistant WX4NHC Coordinator Julio Ripoll, WD4R, said.
The HWN opened on Thursday, October 16, and stayed up for some 41 hours. The net used a primary frequency of 14.325 MHz and switched to 7.268 MHz as conditions warranted.
"It was a report from John [Stevens], VP9NI, that let us know the eye had made landfall on Bermuda," HWN Manager Bobby Graves, KB5HAV, reported. "His report made the 9 PM AST Tropical Cyclone Update." Graves said VP9NI's reports confirmed barometric pressure observations by Hurricane Hunter aircraft, and the NHC mentioned his call sign in its update. VP9NI's battery finally gave out just before midnight on Saturday, he added.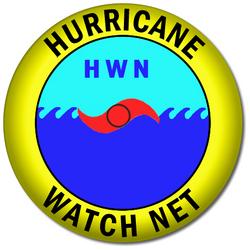 Only a weekend earlier, Tropical Storm Fay had hit Bermuda, and Graves said he learned during the Gonzalo activation that Fay had dealt Bermuda a bigger blow than he'd first heard. "Many hams had lost their antennas," he said, while other hams' antennas were seriously damaged. Some radio amateurs on Bermuda quickly constructed makeshift antennas in preparation for Gonzalo.
"Craig [Nikolai], VP9NL, was able to give us reports in the evening, as he only had a 40 meter dipole with one leg barely off the ground," Graves recounted. "John, VP9NI, gave us many reports on 20 meters until losing commercial power. With only a 20 meter NVIS antenna about 5 feet off the ground and using the battery from a computer UPS, John was able to continue feeding us reports hourly on 20 and 40 meters while running about 12 W." Other stations checking into the HWN included Glen Cuoco, VP9ID, and Ed Kelly, VP9GE. "Giving stations in the affected area advance notice of activation plans and gathering data as to what type of antenna and power output to expect really paid off," Graves added.
Nearly all of Bermuda's residents lost power, dozens of roads were blocked by downed trees and limbs, and some damage to structures was also reported.
Rob Macedo, KD1CY, Director of Operations for the VoIP Hurricane Net, which also activated for Gonzalo, said that while its key Amateur Radio contact was not on Bermuda, it was able to gather many reports from storm bloggers on the Caribbean Hurricane Network, social media outlets, and Weather Underground personal weather stations.
"We had constant contact with Marion Dyer in Pembroke, Hamilton, Bermuda, through the WhatsApp software via cell phone, and Cell One Bermuda service did remain up throughout the hurricane," Macedo said. Macedo said the VoIP Hurricane Net also received post-hurricane reports and photos from Dyer from around Bermuda.

Hurricane Ana
In Hawaii, the passage of Category 1 Hurricane Ana over the weekend was less dramatic, and the storm skipped the most-populated island of Oahu for the most part. ARRL Pacific Section Manager Bob Schneider, AH6J, reported that ham radio volunteers supported shelter communications as Ana passed by Hawaii, causing heavy rain, large waves, and some minor flooding.
"A request came from American Red Cross to deploy to the shelter at Ka'u High School in Pahala," Schneider said. The school is in the southeastern edge of the Big Island. "Sean Fendt, KH6SF, and I drove 45 miles and set up HF and VHF communications." (Sean Fendt's wife Kimberly, WH6KIM, is the East Hawaii DEC.)
"The shelter manager was very happy to see us, because in the last [weather] event they lost power and communications and had a full house. This time it was almost a non-event with the hurricane staying offshore to the south and west. There was quite a bit of rain and one road closure due to flooding. One couple that stayed in the shelter last night had been through several typhoons in Japan and didn't want to take any chances, even though later forecasts showed tracks well offshore."
Schneider said those later forecast tracks did not reveal the large amount of rain the storm brought along. The ARES volunteers primarily used HF on 40 meters, although they also made use of a VHF repeater that was linked to the Big Island Wide Area Repeater Network (BIWARN).
"We sent a couple of voice messages to SKYWARN headquarters located at NWS in Honolulu," Schneider recounted. "Other weather spotters were using mostly Fldigi for messages to NWS. We were happy that there were no serious problems and power stayed up." Read more. -- Thanks to the Hurricane Watch Net, the VoIP Hurricane Net, ARRL Pacific SM Bob Schneider, AH6J, and The Daily DX.
ARRL Board May Seek Member Input on 15 Meter Novice/Tech Digital Privileges
A proposal aired at the July ARRL Board of Directors meeting endorsing additional HF digital privileges for Technicians and referred to the ARRL Executive Committee (EC) for study came in for considerable discussion when the EC met on October 4 in Memphis. The original motion by ARRL Southeastern Division Director Doug Rehman, K4AC, called for a Petition for Rule Making to the FCC seeking digital privileges for Techs on narrow segments of 80, 40, and 15 meters. Rehman's motion had noted that Technicians already enjoy digital privileges on 10 meters, a band with highly variable propagation that will diminish as the sunspot cycle declines.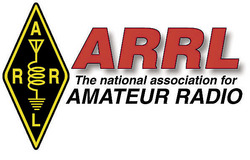 After discussing the proposal's pros and cons, the EC put the ball back into the Board's court in a modified form: The EC recommended that the Board consider soliciting input from the membership on adding Novice/Technician data privileges within their existing 15 meter subband. In his original proposal, Rehman had pointed out that text messaging, a medium preferred by today's youth, bears "great similarity with amateur digital communications."
"This is not a proposal that the Board adopt data privileges for Techs and Novices on 15 meters as an objective, and it is most definitely not an ARRL proposal to the FCC," stressed ARRL CEO David Sumner, K1ZZ, a non-voting member of the EC. "That would come later, if at all, after the Board has had an opportunity to weigh membership input."
In other matters, ARRL General Counsel Chris Imlay, W3KD, told the EC to expect an FCC Notice of Proposed Rule Making "sometime in the next few months" that will propose the elimination of the existing symbol rate limit on HF data communication. The NPRM, in response to an ARRL Petition for Rule Making filed last November, is expected to leave open for comment the specific bandwidth limitation that should replace it, and it may address additional topics.
Imlay also briefed the committee on recent discussions with US House Telecommunications Subcommittee staff regarding "The Amateur Radio Parity Act of 2014." The bill, H.R. 4969, had attracted 47 co-sponsors by the time Congress recessed. Another 10 representatives have committed to signing on when Congress returns next month after the elections.
Imlay noted there has been no action on the League's 2012 Petition for Rule Making to create an MF Amateur Service allocation at 472-479 kHz, nor on ET Docket 12-338, regarding implementation of the Final Acts of World Radiocommunication Conference 2007. There also was nothing new to report regarding other allocation issues, including an Amateur Service allocation at 135.7-137.8 kHz and upgrading 1900-2000 kHz to primary. Read more.
IARU Administrative Council Resolution Seeks to Rein in Electromagnetic Interference
The International Amateur Radio Union (IARU) Administrative Council has called upon International Telecommunication Union (ITU) signatory nations to take steps to ensure that the operation of "electrical apparatus or installations of any kind, including power and telecommunication distribution networks," does not cause harmful interference to Amateur Radio operations. The Council adopted a resolution expressing concern with the "rapid and largely uncontrolled growth" in devices that generate RF energy "as an unnecessary and undesirable consequence of their operation." It cited such devices as switching power supplies, power inverters, plasma video displays, and wireline telecommunication systems that employ such technologies as Broadband over Power Lines (BPL).
The AC said new technologies such as wireless power transfer are likely to be deployed widely in the near future, and it expressed "deep concern" that present standards, regulations, and enforcement resources are inadequate to protect radio services, including Amateur Radio, from harmful interference.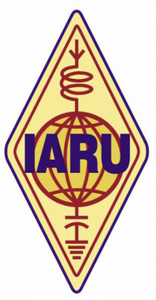 The Council's action, which came during its annual meeting on September 27 and 28 in Albena, Bulgaria, followed the recommendation of IARU EMC Coordinator Thilo Kootz, DL9KCE. The resolution encourages IARU member-societies and regional organizations "to pursue implementation of the resolution as a matter of the highest priority," requests standards-setting bodies and regulators to fully support the resolution's objectives, and implores designers and manufacturers to "minimize radio spectrum pollution emanating from their products."
The AC also revised and updated a 2008 resolution concerning operating practices. Noting that Amateur Radio relies on self-regulation for effective use of its allocations, and that "poor operating behavior adversely affects the enjoyment of all radio amateurs," the Council encouraged all radio amateurs to operate proficiently and with "proper consideration for others using the Amateur Radio bands." The Council urged IARU member-societies to teach and promote correct operating behavior.
Council members also reviewed IARU positions on each WRC-15 agenda item relating to or affecting Amateur Radio, including Agenda Item 1.4, the addition of a new allocation within the band 5250-5450 kHz, which the AC called "a high priority for the Amateur service." WRC-15 will consider "the possibility of making an allocation of an appropriate amount of spectrum, not necessarily contiguous, to the Amateur Service on a secondary basis within the band 5250-5450 kHz."
As 2015 will mark the 150th anniversary of the ITU, the Administrative Council adopted the theme "ITU & IARU: Celebrating 150 years of Advancing the Telecommunication Art" for the next World Amateur Radio Day, April 18, 2015. Read more.
Ninth Annual ARRL On-Line Auction is Now Underway!
Bidding for the ninth annual ARRL On-Line Auction is now underway. More than 230 items are on the block, including 24 pieces of gear that were the subject of QST "Product Review" articles and road tested by the ARRL Laboratory team. In addition to other miscellaneous transceivers and accessories there are more than 100 vintage books.

"We also have a number of one-of-a-kind pieces, including a hardcover 2014 Centennial edition of The ARRL Handbook, imprinted with 'Hiram Percy Maxim, W1AW' to honor our founding president, plus another hardcover 2014 Centennial Handbook bearing the number 100," said ARRL Sales Manager Deb Jahnke, K1DAJ. "You'll also find unique items, such as an autographed script from the popular television series 'Last Man Standing' starring Tim Allen. Ham radio has been mentioned in several episodes, and now Tim Allen is licensed for real."
Proceeds from the On-Line Auction benefit ARRL educational programs, including activities aimed at licensing new hams, strengthening Amateur Radio's emergency service training, offering continuing technical and operating education, and creating instructional materials.
Bidding in the 2014 auction ends at 0300 UTC on October 31 (the evening of October 30 in US time zones). Check items in which you have an interest, as bidding end times for each item are staggered.
If you have participated in a previous ARRL On-Line Auction, you may use the passwords you have used on this site before. Your ARRL website user ID and password will not work on the auction site. Check your ARRL user profile to ensure that all address and credit card information remains the same.
Newcomers to the ARRL On-Line Auction must first register in order to participate.
W1AW Centennial Operations Head Next to Wyoming, Massachusetts, and US Virgin Islands
The ARRL Centennial W1AW portable operations taking place throughout 2014 from each of the 50 states are now in Nevada and West Virginia. They will transition at 0000 UTC on Wednesday, October 29 (the evening of October 28 in US time zones), to Wyoming (W1AW/7) and Massachusetts (W1AW/1). W1AW/KP2 also will be active until November 5 from the US Virgin Islands. So far during 2014, W1AW has visited each of the 50 states for at least 1 week, and by year's end W1AW will have been on the air from every state at least twice.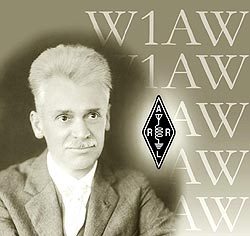 The ARRL Centennial QSO Party kicked off on January 1 for a year-long operating event in which participants can accumulate points and win awards. The event is open to all, although only ARRL members and appointees, elected officials, HQ staff and W1AW are worth ARRL Centennial QSO Party points.
Working W1AW/x from each state is worth 5 points per mode/contact, even when working the same state during its second week of activity.
To earn the "Worked all States with W1AW Award," work W1AW operating portable from all 50 states. (Working W1AW or W100AW in Connecticut does not count for Connecticut. Participants must work W1AW/1 in Connecticut.) A W1AW WAS certificate and plaque will be available.
An ARRL Centennial QSO Party leader board shows participants how many points they have accumulated in the Centennial QSO Party and in the W1AW WAS operations. Log in using your Logbook of The World (LoTW) user name and password, and your position will appear at the top of the leader boards. Results are updated daily, based on contacts entered into LoTW.
ARRL Regional Centennial Conventions Wrap Up with Pacificon
Pacificon -- the ARRL Pacific Division Convention held over the October 11-12 weekend in Santa Clara, California -- was arguably the last major Amateur Radio gathering of 2014. It also was the last of six ARRL Regional Centennial Conventions. As such, said ARRL President Kay Craigie, N3KN, it was even more memorable.
"We continued to h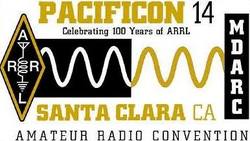 ear from members about their enjoyment of the ARRL Centennial operating events," President Craigie said. "Several people had been to the National Convention in Hartford and were enthusiastic in their praise for the event. As the convention aspect of the Centennial year draws to a close, I am especially appreciative of the host organizations that cooperated with the ARRL on the Regional events, so we could spread the fun around the country." The first Regional Centennial Convention was the Orlando Hamcation® in February.
In her Pacificon banquet keynote address President Craigie praised the ARRL Headquarters staff for "an amazing job" in organizing ARRL Centennial activities during 2014 and thanked all who "made the Centennial the fun that it is."
President Craigie told her audience that the most important thing the League does is advocacy. "Think of the ARRL over the last 100 years as a strong voice speaking out for Amateur Radio," she said. She pointed out that had ARRL co-founder Hiram Percy Maxim not advocated strongly for federal authorities to permit the resumption of Amateur Radio following the World War I shutdown, "we wouldn't be here this evening talking about Amateur Radio."
She also expressed appreciation to the ARRL membership for the success to date of the Amateur Radio Parity Act of 2014, H.R. 4969. The bill has attracted 47 co-sponsors. "It's taken all of us," she said.
A W100AW/6 special event station was on the air during Pacificon, which is sponsored by the Mount Diablo Amateur Radio Club (MDARC).
At Pacificon, John Bigley, N7UR, was named the 2014 ARRL Pacific Division "Ham of the Year." He is the editor of the Nevada Amateur Radio Newswire.
Photos from Pacificon have been posted on the League's Facebook page. Read more. -- Thanks to Randy Hall, K7AGE (video), and Bob Inderbitzen, NQ1R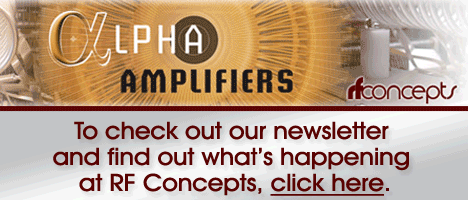 ARRL November Sweepstakes: Another Chance at a "Clean Sweep" is Coming Up!
In a few short days, operators across all 83 ARRL and Radio Amateurs of Canada (RAC) sections will take to the airwaves to compete in the first of two ARRL November Sweepstakes events. Always a fall favorite "Sweeps" is the longest-running "domestic" contest. The CW event is November 1-3, while the SSB event is November 15-17. The action on both weekends gets underway at 2100 UTC Saturday and runs through 0259 UTC Monday (Sunday evening in continental US time zones).
As veteran Sweeps hands already know, the exchange for this operating event is a bit more involved than it is for most other contests. Strange terms such as "precedence" and "check" -- while very familiar to old timers and traffic operators -- may seem confusing at first to newcomers. The exchange goes like this: Call sign of the station worked, consecutive serial number (NR) starting with 001, precedence (PREC) -- a letter that indicates your operating category; see the rules), your call sign, check (CK) -- the last two numerals of the year you were first licensed, and the two or three-letter abbreviation of your ARRL or RAC section (SEC).
In your log, for example, if WW1ME works W1MSW, the log entry might look like this:
Station NR PREC My Call CK SEC
W1MSW 015 A WW1ME 65 ME
All popular logging programs include a template for ARRL November Sweepstakes. Be sure to use the latest version of your logger.
It may seem difficult and complicated at first, but once you get into the swing of Sweeps, it will start coming naturally. That's also where it starts being fun.
The 2014 ARRL November Sweepstakes Operating Guide contains a collection of Sweepstakes information and links to help both newbies and old timers to understand the rules, operating techniques, and log-submission guidelines. Be sure to read the rules for all ARRL contests, too.
The holy grail of Sweepstakes is to earn a "Clean Sweep" by working at least one station in all 83 sections. Attain this elite level and you qualify to purchase a highly desired Clean Sweep mug for your accomplishment! Also, the Sweepstakes certificate of every op making a Sweep will include a "Clean Sweep" sticker.
Icom is the Principal Awards Sponsor for ARRL November Sweepstakes. For more information about Sweepstakes, contact ARRL Contest Branch Manager Matt Wilhelm, W1MSW. Read more.
---
The 2015 Edition of The ARRL Handbook for Radio Communications is Now Available!
The 2015 ARRL Handbook for Radio Communications is now shipping, and, while supplies last, you can get the hardcover edition for the softcover price. The ARRL Handbook provides the theory, practical information, and construction details to expand your knowledge and skill as an Amateur Radio operator and experimenter.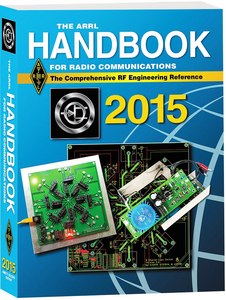 This 92nd edition of The ARRL Handbook is at the forefront of the growing field of wireless telecommunications. The book covers not only the fundamentals of radio electronics -- analog and digital -- but also offers practical circuit and antenna designs as well as information on computer-aided design, digital operating modes, equipment troubleshooting, and reducing RF interference.
Many projects and construction articles are included to help enhance your station and expand your participation as an active radio experimenter.
Practical applications and solutions make The ARRL Handbook a must-have for hobbyists and technical professionals. For years now, the Handbook has been a staple on the work bench and operating desk as well as in university libraries and classrooms.
The ARRL Handbook is available in hardcover and softcover from the ARRL Store or your ARRL Dealer. Hardcover, ARRL Order No. 0218, ISBN: 978-1-62595-020-8, $59.95 retail, special offer $49.95. Softcover, ARRL Order No. 1920, ISBN: 978-1-62595-019-2, $49.95 retail. Call (860) 594-0355 or, toll-free in the US, (888) 277-5289.
CQ Reconsiders Its Policy on Crimea for CQ-Sponsored Contests
CQ has reversed its just-announced policy that it would no longer accept logs for any CQ-sponsored contest from stations in Crimea operating with Russian-issued call signs and is adopting a new policy that is in harmony with ARRL's DXCC policy. In announcing the shift, CQ Publisher Dick Ross, K2MGA, cited concerns raised by "a large number of contesters around the world" that CQ was unfairly denying Crimean radio amateurs the opportunity to fully participate in CQ-sponsored contests.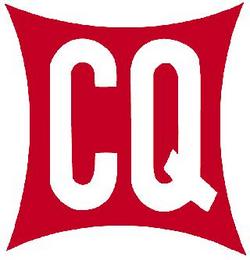 "Since the country list for CQ contests is based on a combination of the Worked All Europe (WAE) and ARRL DXCC lists, and the ARRL has already adopted a policy regarding Crimean stations in its award and contest programs, we will amend our policy to be consistent with the ARRL's DXCC policy," Ross said.
Ross said that listings of Crimean stations submitting logs for CQ contests will be based upon the call sign under which they operated. "If they used Russian-issued calls in the contest, they will be listed under Russia; if they used Ukrainian-issued calls in the contest, they will be listed under Ukraine," he said.
Ross said the revised policy "reflects not only the desire of many contesters around the world, but also of a large majority of members of the CQ World Wide DX Contest Committee."
CQ sponsors several major international operating events, including the CQ World Wide DX contests.
IARU EMC Coordinator Thilo Kootz, DL9KCE, Presented with IEC 1906 Award
IARU EMC Coordinator Thilo Kootz, DL9KCE/AD7IY, has been presented with the IEC 1906 Award. Kootz received the award during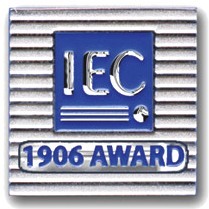 the plenary session of CISPR (the Special International Committee on Radio Interference) held in Frankfurt on October 20. CISPR sets standards for controlling electromagnetic interference in electrical and electronic devices and is a part of the International Electrotechnical Commission (IEC). Kootz represents the IARU at CISPR, overseeing the protection of radio reception.
According to CISPR, Kootz received the honor for his "significant contributions in defining the disturbance models and especially in developing the model for radiated emission limits in the frequency range below 30 MHz" for a section of a CISPR publication, Specification for Radio Disturbance and Immunity Measuring Apparatus and Methods.
He also contributed to the development of the radio services database of the CISPR 31 publication, Database on the Characteristics of Radio Services, and he made several technical contributions for the disturbance model of grid-connected power converter devices and installations and actively contributed to the work of generic emission standards. Read more.
4M Moon Orbiter Carrying Ham Radio Payload Launching October 23
The Manfred Memorial Moon Mission (4M) lunar flyby experiment, which will carry an Amateur Radio payload, was scheduled to launch from China on October 23 with lunar flyby to occur, nominally, on October 28. During the lunar flyby, the spacecraft will be about nearly 248,000 miles from Earth and between 7440 and 14,480 miles from the Moon.
The ham radio payload will transmit continuously on 145.990 MHz using JT65B mode, which can be decoded using a version of the free WJST software that Joe Taylor, K1JT, developed especially for this mission. The 14 kg battery-powered payload known as 4M-LXS, was
developed at LUXspace in Luxembourg.
The launch was set for approximately 1759 UTC on October 23, and the lunar flyby will take place at 0033 UTC on October 28. 4M is expected to begin transmitting on October 23 between 1917 UTC and 1927 UTC
Gislain Ruy, LX2RG, of LUXspace said ground stations in the Southern Hemisphere are best situated to listen for the spacecraft's first signals.
The onboard transmitter will put 1.5 W into a quarter-wave monopole antenna. Read more. -- Thanks to LUXspace, AMSAT-UK, AMSAT News Service
Edge of Space Sciences Balloon Flight Carrying Amateur Radio to Launch October 25
Students from Colorado and New Mexico plan to launch a balloon carrying three ham radio payloads into near-space on October 25 from Deer Trail, Colorado. The Douglas County, Colorado, STEM School and STEM Academy and Spartan Amateur Radio Club, AB0BX, are sponsoring and coordinating the next Edge of Space Sciences (EOSS) balloon mission -- EOSS-202. The "AB0BX Spartan Space Sciences" mission involves students from several schools and school Amateur Radio clubs. If successful, EOSS-202 will carry seven student-designed payloads to an altitude of 100,000 feet. The plan calls for recovering the parachute-equipped balloon once it descends back to Earth. Onboard ham radio payloads will help to track the balloon during flight and recovery and also transmit telemetry during the mission.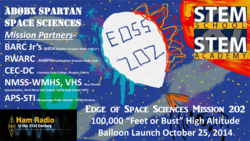 "On this flight we have three ham radio signals coming down from the balloon, all related to EOSS's tracking and recovery," Flight Coordinator Jim Langsted, KC0RPS, told ARRL. These are AE0SS, the CW beacon used for direction finding, used to help locate the payload string once the balloon is back on the ground; AE0SS-11, the primary APRS beacon, which shows the balloon's position and provides a telemetry data stream that includes battery voltage, reference voltage, barometric pressure, inside temperature, and outside temperature, and AB0BX-11, the secondary APRS beacon. All payloads will transmit on 2 meters.
Langsted said the AE0SS payload also can receive a signal from the ground to cut away the balloon from the payload string to terminate the flight, if necessary. "A secondary flight termination method such as this is required by FAA regulation," he explained. "The primary flight termination method is balloon burst."
The plan calls for seven payloads. Many of the students involved are radio amateurs. Another 30 have expressed interest in getting licensed. Read more.
A Century of Amateur Radio and the ARRL
A first took place on Space Shuttle mission STS-37. SAREX (Shuttle Amateur Radio EXperiment) provided live communication from the shuttle into many school classrooms to teach the students about space exploration and Amateur Radio.
In July 1991, N6CA and KH6HME set a new record on 3456 MHz between California and Hawaii. Each was running 5 W to a 4-foot dish.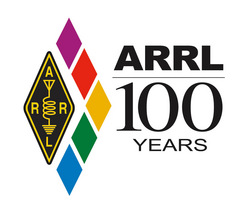 In 1992, after 8 years as ARRL President, Larry Price, W4RA, declined to run for re-election. The League's Board of Directors subsequently chose him as the next International Affairs Vice President, which provides liaison with the IARU, which Price served as Secretary. George Wilson, W4OYI, succeeded Price as ARRL President.
N7FKI and W7ZOI reported in the March 1992 QST that they had built a one-transistor 10 meter CW transmitter and made contacts with it using lemon power -- essentially a cell made by inserting appropriate electrodes into a lemon. If life gives you lemons, make contacts!
During the early 1990s, interest in digital communication grew, and QST published many articles on the subject that helped fan the flames. Also, hams became interested in the old concept of direct-conversion receivers. KK7B presented one of the best in the August 1992 issue of QST. Another old receiver circuit was also revived -- the regenerative receiver. WJ1Z described one for 40 meters in the September 1992 issue of QST.
By the early 1990s, digital signal processing (DSP) had made its appearance, and had begun to be used by both homebrewing hams and equipment manufacturers.
A September 1992 QST article, "ABC: The First Electronic Digital Computer," recounted the fascinating tale of the first real computer, the Atanasoff-Berry computer -- a vacuum tube device -- designed in 1939 and 1940 by university professor John Atanasoff and built by electrical engineering student Clifford Berry, W9TIJ. -- Al Brogdon, W1AB
Getting It Right!
A story, "Radio Amateurs Named to Order of Canada" in the August 14, 2014, edition of The ARRL Letter contained incorrect information about the award presented to Veena Rawat, VA3ITU. It should have said, "Rawat was honored as an Officer of the Order of Canada for contributions to telecommunications engineering and for her leadership in establishing a global regulatory framework for radio spectrum management."
---
The K7RA Solar Update
Tad Cook, K7RA, Seattle, Washington, reports: Solar activity is making a healthy comeback, just in time for the SSB weekend of the CQ World Wide DX Contest.
A series of large solar flares erupted this week. The most powerful was an X1.6 flare on October 22. The sunspot is now directly facing Earth.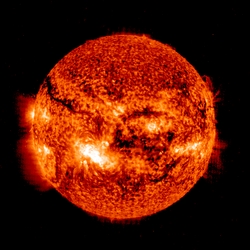 Average daily sunspot numbers rose from 55.1 during October 9-15 to 83.9 this week, and average daily solar flux increased from 117.4 to 174.
The predicted solar flux for this weekend is 220, higher than on any day since January 7. Prior to that, we didn't see solar flux values this high since late October 2003. Accompanying the high solar flux back then was a great deal of geomagnetic activity. On October 29, 2003, the mid-latitude A index hit 199! Several 3-hour K index values were 9, the top of the scale. On the same day the daily sunspot number was 330.
Predicted solar flux is 215 on October 23, 220 on October 24-27, 215 on October 28-29, 205 on October 30, 140 on October 31, 130 on November 1-3, dropping to a low of 110 on November 8, and rising to 180 on November 19-20.
Along with that relatively high solar flux this weekend will be unsettled geomagnetic conditions.
The predicted planetary A index is 15 on October 23-24, 10 on October 25, 12 on October 26-27, 10 on October 28-29, 8 on October 30, 5 on October 31 through November 3, 8 on November 4, 10 on November 5, 8 on November 6-7, 5 on November 8-9, 8 on November 10-11, then 5 and 8 on November 12-13, 12 on November 14-15, 15 and 12 on November 16-17, 15 on November 18-19, then 12, 10, and 8 on November 20-22, and 10 on November 23-24.
This weekly "Solar Update" in The ARRL Letter is a preview of the "Propagation Bulletin" issued each Friday. The latest bulletin and an archive of past propagation bulletins is on the ARRL website.
In tomorrow's bulletin look for an updated forecast and reports from readers. Send me your reports and observations.
---
Just Ahead in Radiosport
See the ARRL Contest Calendar for more information.
---
Upcoming ARRL Section, State and Division Conventions and Events
Find conventions and hamfests in your area.
---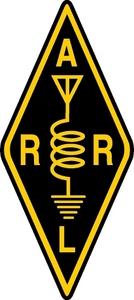 ARRL -- Your One-Stop Resource for

Amateur Radio News and Information
Subscribe to...
Free of charge to ARRL members...

The ARRL Letter
The ARRL Letter offers a weekly summary of essential news of interest to active amateurs that is available in advance of publication in QST, our official journal. The ARRL Letter strives to be timely, accurate, concise and readable.
Much of the ARRL Letter content is also available in audio form in ARRL Audio News.
Material from The ARRL Letter may be republished or reproduced in whole or in part in any form without additional permission. Credit must be given to The ARRL Letter and The American Radio Relay League.
Back issues published since 2000 are available on this page. If you wish to subscribe via e-mail, simply log on to the ARRL Web site, click on Edit Your Profile at the top, then click on Edit Email Subscriptions. Check the box next to The ARRL email newsletter, the ARRL Letter and you will receive each weekly issue in HTML format. You can unsubscribe at any time.
Delivery problems (ARRL member direct delivery only!): letter-dlvy@arrl.org
Editorial questions or comments: John E. Ross, KD8IDJ, at news@arrl.org.
Plain-Text
The ARRL E-Letter e-mail is also available in plain-text version:
Outlook Express
1. From the Inbox view, select the Tools menu and the Options selection.
2. Click the Read tab
3. Check the Read All Messages In Plain Text box.  When you open the e-mail, it will be in plain text without images. Other e-mail programs may be able to make a Mail Rule for e-mail received from the address memberlist@www.arrl.org so that the plain-text-only display is selected automatically.
Outlook 2007
Use the same procedure as for Outlook Express, although the global option is under "Tools/Trust Center/E-mail Security".
Thunderbird
Use the menu item "View/Message Body As/Plain Text" or "View/Message Source" options.
OS X Mail (Mac)
Use the "View/Message/Plain Text Alternative" menu item.
GMail
Use the "Message text garbled?" link in the drop-down menu at the upper right of the displayed message block. pine, alpine Set "prefer-plain-text" in your ~/.pinerc configuration file: feature-list=..., prefer-plain-text, ...