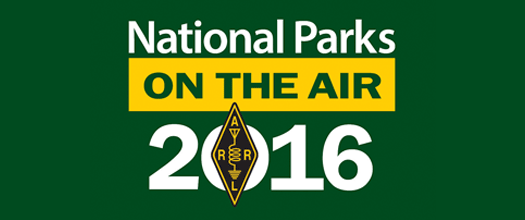 ARRL National Parks on the Air will provide Activators with a chance to tell a great story about Amateur Radio and the National Parks. Be sure to share your stories, photos, videos and more through ARRL's social media channels.
Send us an e-mail if you have an idea of more social media outlets.
---
NPOTA Facebook Community: Tell us about your latest adventure, and share your photos! ARRL will be looking at the NPOTA Facebook page regularly; if a photo or story is exceptionally good, we may use it in ARRL media!
Twitter: ARRL has an NPOTA Twitter feed: @ARRL_NPOTA. Tag your tweets with #ARRL , #ARRL_NPOTA, #HamRadioInParks and #NPS.
National Park Service on Twitter:
NPS Twitter feeds can be a great way to cross-promote your activation of an NPS site.
A comprehensive list of NPS Twitter feeds is available.

Main: @NatlParkService
NPS Centennial (Find Your Park): @FindYourParkNPS
Department of the Interior: @Interior
Civil War sites: @NPS_CivilWar
National Park Emergency Operations: @NPSEMR_SEast
National Park Foundation (official charitable partner): @GoParks
Youth Programs: @NPSYouth