Visit our Section website at www.arrlsacvalley.org for the latest updates.
February 2017 News
From the Section Manager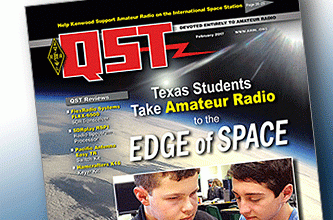 Here are the latest news from our section clubs and members.
This month's news features news and happening from clubs and members around our section.
Now is a good time for all affiliated clubs to renew the contact information people see on the Internet. Affiliated clubs remain affiliated even if the club information is not kept current. Then a club is considered not current. Just go to: http://www.arrl.org/affiliated-club-benefits and follow the instructions.
Our website, Facebook and Twitter pages are a work in progress, and your suggestions and submissions are always welcome.
This website is visited most during the first week of each month, but do check back as it is updated weekly with late breaking news.
73, Carol Milazzo, KP4MD
American Radio Relay League Sacramento Valley Section Manager
kp4md(at)arrl.org
You can always send compliments, suggestions and submissions for inclusion in our Section News to kp4md(at)arrl.org