Visit our Section website at www.arrlsacvalley.org for the latest updates.
  January 2018 News
From the Section Manager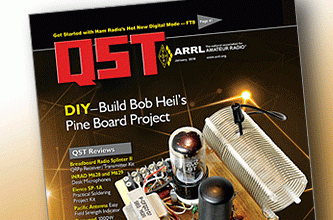 Happy New Year to all! This month's news features news and happening from clubs and members around our section.
January marks the opening of this year's operating event, the ARRL International Grid Chase. Read how you can participate on www.arrl.org/international-grid-chase-2018
Thanks to all who have submitted the 2018 calendar year License Class and VE Session updates. These and more useful information for anyone interested in amateur radio are now included in our home page sidebar.
ARRL SV Section
2 Meter and HF Nets 
Thursday, January 18 approx 7:20 pm PDT
An ARRL SV Section-wide net is scheduled for Thursday, January 18. The net will commence after the Yuba-Sutter ARES net closes about 7:20 pm Pacific Time on the WD6AXM 146.085 MHz FM repeater, immediately followed by an HF net on 3880 kHz LSB +/- 3 kHz. We will issue an Official Bulletin reminder prior to the net.
All Sacramento Valley Section radio amateurs are welcome to check into our Section Nets.  The nets will carry announcements of interest to our section and will test your section-wide station communication capabilities.

You can still send January news to kp4md@arrl.org. This news page is usually updated on the weekend after your submission is received.
Our website, Facebook and Twitter pages are a work in progress, and your suggestions and submissions are always welcome.
This website is visited most during the first week of each month, but do check back as it is often updated with late breaking news.
We wish you all a happy and prosperous New Year!
The website is visited most during the first week of each month, but do check back as it is updated weekly with late breaking news.
73, Dr. Carol Milazzo, KP4MD
American Radio Relay League Sacramento Valley Section Manager
kp4md(at)arrl.org 
You can always send compliments, suggestions and submissions for inclusion in our Section News to kp4md(at)arrl.org