Visit our Section website at www.arrlsacvalley.org for the latest updates.


  May 2018 News
From the Section Manager
Here are the latest news and happening from clubs and members around our section.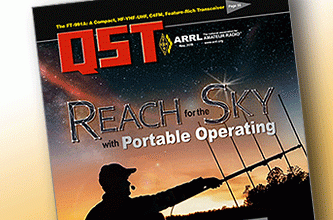 Congratulations to the Hi-Landers 4 Wheel Drive Club in Orangevale who now have 41 licensed radio amateurs in their club!
Now is a good time for all affiliated clubs to renew the contact information that people see on the ARRL National website. Clubs must update their club record at least once per year even if nothing changes. Should two years pass without an update your club will be listed as inactive. Just go to: http://www.arrl.org/club-update and follow the instructions.  For assistance, please contact our Affiliated Club Coordinator, Max Soucia, N1KGS at n1kgs@arrl.net
The ARRL International Grid Chase is the 2018 year long operating event. Read how you can participate on www.arrl.org/international-grid-chase-2018 You can still send March news to kp4md@arrl.org. This news page is usually updated on the weekend after your submission is received.
The website is visited most during the first week of each month, but do check back as it is updated weekly with late breaking news.
73, Dr. Carol Milazzo, KP4MD
American Radio Relay League Sacramento Valley Section Manager
kp4md(at)arrl.org 
You can always send compliments, suggestions and submissions for inclusion in our Section News to kp4md(at)arrl.org