ARRL EXPO
at 2016 Dayton Hamvention®
May 20, 21, 22 -- 2016
Forums • Exhibit & Activities Guide (PDF) • Youth Rally (registration)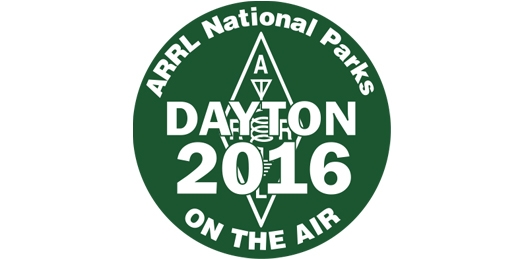 Where: Dayton Hamvention at the Hara Arena Conference and Exibition Center, 1001 Shiloh Springs Road Dayton, OH 45415

Photo Album: updated regularly, thoughout the event. Go now.
Official websites:
Hamvention Tickets: hamvention.org
---
ARRL, the national association for Amateur Radio®, welcomes all members and friends to Dayton Hamvention®. Use this handy guide to find ARRL-sponsored activities, exhibits and program representatives. ARRL EXPO is a large exhibit area located in the Ballarena Hall (near the 400-numbered booths).

Rick Roderick, K5UR – ARRL President
Dale Williams, WA8EFK – Great Lakes Division Director
Thomas Delaney, W8WTD – Vice Director
Scott Yonally, N8SY – Ohio Section Manager
Interested parties will find complete details for Hamvention at hamvention.org. For information about ARRL and Amateur Radio, visit www.arrl.org and www.arrl.org/what-is-ham-radio.
---
ARRL Store
Visit the HUGE ARRL bookstore to purchase popular ARRL publications, join, renew or extend your ARRL membership, and pick up official ARRL merchandise.
 

FREE Gift when you join, renew, or extend your ARRL membership at the show.

 

FREE Gift for ARRL Life Members when you stop by the ARRL Store.

 

FREE ARRL Dayton 2016 Button!
2016 ARRL Field Day Supplies – ARRL Field Day is June 25-26, 2016. Gear up for the most popular on-the-air operating event in Amateur Radio. Official T-shirts, pins, hats, mugs, and posters are available.
RFinder - The Worldwide Repeater Directory. RFinder is the online repeater directory of ARRL. Check out this web service demonstration and online apps, providing subscribers with listings for 50,000+ repeaters in 170+ countries. Only $9.99 for an annual subscription: Subscribe.RFinder.net
2016 ARRL National Parks on the Air – www.arrl.org/NPOTA
ARRL's yearlong operating event, National Parks on the Air, is a hit! Thousands of radio amateurs are helping ARRL celebrate the 100th anniversary of the National Park Service in 2016. They're transmitting from national parks, monuments, historic sites, and more – all while promoting the National Park Service and showcasing Amateur Radio to the public. Visit this booth to meet NPOTA program representatives and to ask questions. And, show your support as a park activator, chaser, or both with official NPOTA shirts, pins, hats, patches, stickers, mugs, posters, and banners.
Meet the New ARRL CEO
Tom Gallagher, NY2RF – ARRL Chief Executive Officer
Come meet and greet Tom, NY2RF and many ARRL Board officials in the ARRL exhibit area. Tom will also participate in the ARRL Member Forum on Saturday (see forum schedule).
ARRL Youth Rally – The Future of Amateur Radio is HERE!
The ARRL Youth Rally (online pre-registration is required; due May 1, 2016) will follow the Saturday morning Youth Forum (see forum schedule). Youth Rally participants ages 11-26 will enjoy a full program of ham radio hands-on activities, discovery, and sharing. The Rally will be led by Tommy Gober, N5DUX, and Jennifer Gober, KE5LNK. Tommy and Jennifer are both professional educators, and Tommy is an ARRL Education & Technology Program Instructor. Register now (due May 1).

---
ARRL Exhibits…
ARRL Laboratory: Get Your Handheld Radio Tested!
ARRL National Parks on the Air
ARRL Development and ARRL Foundation
ARRL Volunteer Examiner Coordinator
ARRL Public Service
The Amateur Radio Parity Act – Show your support for the Amateur Radio Parity Act, which seeks reasonable accommodation of Amateur Radio communications in places regulated by homeowner's associations and other private land use regulations. We'll help you generate letters to the Senate and House.
Amateur Radio and Education – Meet ARRL Education & Technology Program Instructors and explore the resources available for introducing radio science and wireless technology into classrooms.
Discover the HF Experience! – Get on the air when you visit this interactive exhibit. Experience shortwave Amateur Radio operating! Presented by: Yankee Clipper Contest Club, Frankford Radio Club, Potomac Valley Radio Club, Society of Midwest Contesters, Florida Contest Group, Northern California Contest Club, RadioSport Manitoba, and Radio Amateurs of Canada.
Radiosport and DXCC – DXCC Card Checking; ARRL Contests and Awards; QSL Bureau
RFinder - The Worldwide Repeater Directory
The ARRL Logbook of the World (LoTW)
Ham Radio & Scouting in Action – Presented by K2BSA Amateur Radio Association, k2bsa.net
ARRL Field Organization Volunteers – Visit this gathering area for ARRL Field Organization networking, hosted by the ARRL Ohio Section.
National Traffic System (NTS)
ARRL Visa® Card – U.S. Bank
Home & Auto Insurance – Liberty Mutual Insurance
---
Meet representatives from the following organizations and national Amateur Radio societies in the ARRL EXPO exhibit area.
The International Amateur Radio Union (IARU)
Deutscher Amateur Radio Club (DARC) – Germany

Japan Amateur Radio League (JARL)

Qatar Amateur Radio Society (QARS)

Radio Society of Great Britain (RSGB) – United Kingdom

Dayton Hamvention® International Relations
---
ARRL-sponsored Forums at 2016 Dayton Hamvention®
A complete list of Hamvention forums can be found at http://hamvention.org

Friday May 20, 2016
10:30 a.m. - 11:30 a.m. – Room 5
The ARRL Laboratory – Behind the Scenes!
Presenter: Bob Allison, WB1GCM, ARRL Assistant Lab Manager
ARRL members who are familiar with the monthly column QST Product Review have some idea of the work supported by the ARRL Laboratory. But did you know the Lab has an answer man, Zack Lau, W1VT, who runs the ARRL Technical Information Service? He provides the answers to members who call or write to the Lab for help. Did you know the Lab has an RFI expert? Mike Gruber, W1MG helps members experiencing RFI problems. Who is the watchdog against spectrum encroachment from consumer devices? Lab Manager Ed Hare, W1RFI is a prominent board member serving on several industry standards committees. He also won the BPL battle for all of us. Come hear about how the ARRL Lab supports members and the entire Amateur Radio Service!

2:30 p.m. - 3:45 p.m. – Room 2
Ham Radio and the Law: Antenna Permits and Problems
Moderator: Fred Hopengarten, Esq., K1VR, Author "Antenna Zoning for the Radio Amateur"
A discussion by Amateur Radio attorneys on legal issues of interest to hams: avoiding restrictive covenants, presenting your case for a tower permit, and information on recent court rulings on PRB-1. Updates on proposed legislation to protect hams living under homeowner association restrictions. Speakers:
Bob Famiglio, Esq., K3RF, ARRL Volunteer Counsel and Vice Director: The concept of Viewshed, and how to present it favorably

Jim O'Connell, Esq., W9WU, ARRL Volunteer Counsel: Buying a house

Kevin Kaufhold, Esq., W9GKA, ARRL Volunteer Counsel: Case study for PRB-1

Dan Henderson, N1ND, ARRL Regulatory Information Manager: Update on the Amateur Radio Parity Act
Saturday May 21, 2016
9:15 a.m. - 11:00 a.m. – Room 5
ARRL National Parks on the Air
Presenters: Sean Kutzko, KX9X, ARRL Media and Public Relations Manager, and Norm Fusaro, W3IZ, ARRL Assistant Field Services and Radiosport Manager
Come hear an update on ARRL's year-long on-air event, celebrating the 100th Anniversary of the National Park Service. Get tips for activating and chasing the more than 400 National Park Service administrative units — and learn about some of America's finest natural and historic landmarks along the way.
1:45 p.m. - 3:00 p.m. – Room 5
ARRL Member Forum
Moderator: Dale Williams, WA8EFK, ARRL Director – Great Lakes Division
ARRL is the national association for Amateur Radio in the US. ARRL members help advance the art, science, and enjoyment of Amateur Radio. ARRL publishes the popular monthly journal QST, coordinates an extensive all-volunteer field organization, and serves members as Amateur Radio's representative voice in regulatory and legislative matters. Hear from local and national ARRL officials on key areas of membership interest. Find out how ARRL supports dozens of ways to get involved, get active, and get on the air. Members and prospective members are all welcome! 
Sunday May 22, 2016
9:15 a.m. - 10:15 a.m. – Room 2
Maximizing Your ARRL Field Day Effort
ARRL Field Day, Amateur Radio's most popular on-the-air event, is June 25 – 26, 2016. Hear from a panel of experienced participants who will cover the educational, operating, and public relations objectives of a successful and FUN Field Day! Panel:
D

an Henderson, N1ND, ARRL Regulatory Information Manager: How to maximize your Fun for Field Day

Mike Corey, KI1U, ARRL Emergency Preparedness Manager: Having a Safe Field Day

Scott Westerman, W9WSW, ARRL Public Relations Committee Chair: get a boost from using Social Media to promote your Field Day activation.
9:15 a.m. - 10:15 a.m. – Room 1
Amateur Radio Disaster and Emergency Communications Panel
Moderator: Mike Corey, KI1U, ARRL Emergency Preparedness Manager
A chance to hear from representatives from Amateur Radio's largest organizations active during times of disaster and emergency. Speakers:
Rob Macedo, KD1CY, VOIP WX Net and VOIP Hurricane Net

Julio Ripoll, WD4R, Amateur Radio at the National Hurricane Center, WX4NHC

Paul English, WD8DBY, US Army MARS

David Stapchuk, KD9DXM, US Air Force MARS

Bobby Graves, KB5HAV, Hurricane Watch Net

Bill Feist, WB8BZH, SATERN
---
Other Related Activities and Information:

TBD 
---
Meet these ARRL Headquarters Staff in Dayton!
Bob Allison, WB1GCM
Alli Barbieri, KC1ARQ
Zoe Belliveau, W1ZOE
Stephanie Borden, KC1ELY
Marjorie Bourgoin, KB1DCO
Lauren Clarke, KB1YDD
Michael Corey, KI1U
Steve Ewald, WV1X
Norm Fusaro, W3IZ
Tom Gallagher, NY2RF
Jennifer Glifort
Mike Gruber, W1MG
Dan Henderson, N1ND
Bob Inderbitzen, NQ1R
Bart Jahnke, W9JJ
Deb Jahnke, K1DAJ
Debra Johnson, K1DMJ
Sean Kutzko, KX9X
Kim McNeill, KB1WUX
David Patton, NN1N
Michael Scharr
Barry Shelley, N1VXY
Maria Somma, AB1FM
Yvette Vinci, KC1AIM
Dan Wall, W1ZFG 
---
THANK YOU!
ARRL expresses its gratitude to the 2016 Dayton Hamvention® Committee, Dayton Amateur Radio Association, and all the volunteers who contributed to the success of ARRL EXPO 2016 in Dayton, Ohio.