New England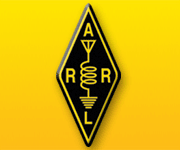 Division Name:

New England

Contact:

Fred Hopengarten, K1VR

Daytime Phone:

781-259-0088

Email:
Description:

Please visit the ARRL New England Division website at: https://nediv.arrl.org for more information.

Mr. Hopengarten was first licensed in 1956 and has been an ARRL member continuously since. He is a Life Member, and makes annual financial donations to the League. In other words, he's a fan. Instead of enjoying his early life, he spent nine years to graduate from Colby, Boston College Law School, and Harvard Business School. Did he waste his youth?

He is a practicing lawyer. He wrote  the ARRL book, "Antenna Zoning for the Radio Amateur," which is the best book ever written in that field -- primarily because it is the only book ever written in that field.

He likes 160 CW, multi-op contesting, and travel, noting that, in his mind, beer improves his French, Spanish and German skills.