Visit our Section website at www.arrlsacvalley.org for the latest updates.


  February 2018 News
From the Section Manager
Here are the latest news and happening from clubs and members around our section.
Congratulations to our Pacific Division Director Bob Vallio, W6RGG, on his recent election as Second Vice President of the ARRL! Jim Tiemstra, K6JAT, assumes Bob's former position as our new Pacific Division Director and Kristen McIntyre, K6WX, has been appointed as our new Division Vice Director.
We sincerely thank Rich Vizcarra, K6TM, for his past service as Nevada County ARES Emergency Coordinator and congratulate Jason Eaton, KJ6HNP, on his new appointment to that position.
We also welcome Orion Endres, AI6JB, as our new Section Youth Coordinator.
Volunteers are needed for an Amateur Radio Exhibit at the March 3 Placer County STEM Expo at William Jessup University in Rocklin.
If you would like to participate in this outreach activity and introduce youth to the fascinating world of amateur radio please e-mail kp4md(at)arrl.org as soon as possible.
February 15 Sacramento Valley Section Net
On Thursday February 15, ARRL Sacramento Valley Section will hold a Section-Wide Net, first on the WD6AXM repeater atop Sutter Buttes near Yuba City on 146.085 MHz (plus 600 kHz offset, tone 127.3 Hz) IMMEDIATELY after the 7 pm Yuba-Sutter ARES net closes. For those who are unable to access the WD6AXM repeater, our HF net will commence on the 75 meter frequency of 3880 kHz LSB +/- 3 kHz IMMEDIATELY after the VHF SV net signs off. Those who check in to the VHF net are also encouraged to join the HF net if they are able.
Thanks to all who participated in the January 18 Sacramento Valley Section Nets.  There were 31 check-ins on the VHF net but only 6 check-ins on the 75 meter net due to a disturbance in HF propagation at net time.
Now is a good time for all affiliated clubs to renew the contact information that people see on the ARRL National website. Clubs must update their club record at least once per year even if nothing changes. Should two years pass without an update your club will be listed as inactive. Just go to: http://www.arrl.org/club-update and follow the instructions.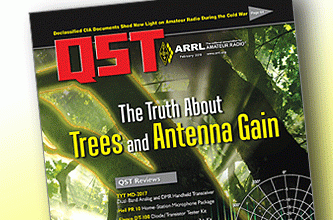 The ARRL International Grid Chase is the 2018 year long operating event. Read how you can participate on www.arrl.org/international-grid-chase-2018
You can always send compliments, suggestions and submissions for inclusion in our Section News to kp4md(at)arrl.org
The website is visited most during the first week of each month, but do check back as it is updated weekly with late breaking news.
73, Dr. Carol Milazzo, KP4MD
American Radio Relay League Sacramento Valley Section Manager
kp4md(at)arrl.org 
You can always send compliments, suggestions and submissions for inclusion in our Section News to kp4md(at)arrl.org