Visit our Section website at www.arrlsacvalley.org for the latest updates.

June 2018 News
From the Section Manager
Here are the latest news and happening from clubs and membersaround our section.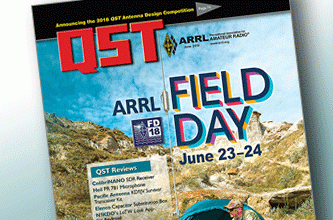 ARRL Field Day is June 23-24!
ARRL Field Day is an annual exercise and public demonstration of our emergency communications response capabilities. Radio amateurs throughout North America participate in this exercise during the last weekend of each June. Anyone with or without an FCC license is welcome to visit and participate in Amateur Radio at a Field Day site.  Click to find a public ARRL Field Day site in your area.
Clubs: Be sure to add your public Field Day site to the ARRL Field Day Station Locator. Log onto http://www.arrl.org/field-day and click on the Field Day Site Locator link. Promote your Field Day event in your community, online, and use hashtag #ARRLFD on social media.
A hearty thanks to John Dyer, KJ6JD, and others of the Carmichael Elks Club for putting together the May 27 swap meet in Carmichael.  Here are a few call signs of others we saw by our ARRL Section booth: AA6AM, AI6JB, AI6U, AI6UO, AI6US, K6GCN, KA6PDY, KC6MHT, KD6MDV, KD6RM, KE6FIQ, KE6RMN, KG7OR, KI6CDD, KJ6ZOL, KK6AHL, KM6RIW, KM6RIX, KQ6EO, N6ICW, N6KIX, N6MQL, N6PGQ, N6TWW, N6UOE, N6YUV, W6TOM, W6XBC, WB2ZEI, WB6BET, WB6GCL, WB6V, and WB6YLK. Also, in this photo by the ARRL Section booth are: (left to right) Sue Mayoff, WA6AGP, Janet Fisher, KK6RXO, Carol Milazzo, KP4MD, Emilia Seiferling, KI6YYT and Michelle Wyman, AA6MW, of the Ladies of the Net group.
Mark Thursday evening June 21 on your calendar to check in to our pre-Field Day Sacramento Valley Section-wide net.  See the details below.
ARRL Section-Wide Net Thursday, June 21
On Thursday June 21, ARRL Sacramento Valley Section will hold an ARRL SECTION-WIDE NET, first on the WD6AXM repeater on 146.085 MHz IMMEDIATELY after the 7 pm Yuba-Sutter ARES net closes, then followed immediately by an HF net on 5330.5 kHz USB (alternate 3880 kHz LSB +/- 3 kHz if no propagation on 60 meters). All are encouraged to participate. We will issue an Official Bulletin reminder during that week.
All Sacramento Valley Section radio amateurs are welcome to check into our Section Nets. The nets carry announcements of interest to our section and test our section-wide station communication capabilities.
ARRL Sacramento Valley Section Nets are conducted only on the third Thursday of the month when announced, following the 7 pm Pacific Time Yuba-Sutter ARES net on the WD6AXM 146.085 MHz FM repeater, followed by the HF Section Net on 3880 kHz LSB +/- 3 kHz. During spring and summer months the HF net may be conducted on 5330.5 kHz USB as propagation permits.
Don't have an antenna or HF radio? 
Click a link and Listen to our HF net on a web receiver.
W6DRZ receiver at Half Moon Bay No 60m
W7RNA receiver in Sedona, AZ 5330.5 kHz
http://w7rna.dyndns-remote.com:18901/?tune=5330.5
Northern Utah web receiver 5330.5 kHz
http://websdr1.utahsdr.org:8901/?tune=5330.5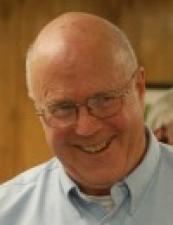 The Yuba Sutter Amateur Radio Club has changed its call sign to W6KJ in honor of the memory of our past Section Manager, Ron Murdock, W6KJ (SK) photo at right. Read more about Ron in the April 2017 SV Section News.
Mike Kirkland, NS6Q shares: "Congratulations to Folsom VE Team Examiner Gordy Fuller, WB6OVH, who passed the 300 VE exam session mark this month!"  Bravo!
Our website, Facebook and Twitter pages are a work in progress, and your suggestions and submissions are always welcome.
This website is visited most during the first week of each month, but do check back as it is often updated with late breaking news.
73, Dr. Carol Milazzo, KP4MD
American Radio Relay League Sacramento Valley Section Manager
kp4md(at)arrl.org
You can always send compliments, suggestions and submissions for inclusion in our Section News to kp4md(at)arrl.org