Contact April 2010
In this edition:
Vol 8, No 4
April 2010
How To Do Field Day Right! - Webinar April 22
The Public Relations Committee, with help from the Atlantic Division's Director Bill Edgar, will be holding a national webinar on the evening of April 22 and present the best ideas gathered in how to get the most out of Field Day for your club or group.
Allen Pitts and Dan Henderson and why FD PR is important

Bill Morine – the 4 Ps: planning, preparation, politicians and proclamations


Don Carlson –radio talk shows, radio remotes, guest appearances, audio PSAs

Kevin O'Dell - using viral video PSAs, getting PSA's on TV and cable outlets

Walt Palmer – the ARES and FD, what to do if the network guys show up
Plus your chance to ask the experts your questions and get ideas and options
Mark your calendars for the evening of April 22, 9pm EDT now!
What's a "webinar" ? It's a live broadcast over the internet where you go to a special web page and see the presenter's computer screen. You can watch and hear them over your internet connection. You can type in questions or comments the presenters can see. And you never have to leave home to do it!
Specifics of the web page address will be coming out soon, so stay tuned.
Field Day Logo 2010
Field Day Release
"Hams" go radio-active June 26-27
Thousands of Amateur Radio operators, often called "hams," will be showing off their wireless capabilities June 26-27. Erecting radio stations in community parks, campgrounds, schools and emergency centers throughout the country, they will hold a "Field Day" to show their emergency communications abilities while having fun talking to friends all over the continent with their radios.
Amateur Radio activity is growing in the United States. In 2009 over 30,000 new people became "hams." The technical skills of hams also has improved as almost 50% of American Amateur Radio operators have gone beyond the entry level licensing requirements and passed the more difficult testing to earn higher class FCC licenses. There are more than 680,000 Amateur Radio operators in the US, and 2.5 million around the world.
In the past months, the news has had many reports of ham radio operators providing critical communications in emergencies world-wide. During fires, earthquakes, tornados and other crises, Amateur Radio was often the only way by which people could communicate. Amateur Radio operators are often the first to provide critical early information and observations to responders in crisis situations. FEMA, DHS, the National Weather Service, and emergency management offices have Amateur Radio Emergency Services (ARES®) operators in their emergency communications plans. On June 26-27, the public will have a chance to meet and talk with the hams and see for themselves what the Amateur Radio Service is about. Using their digital and satellite capabilities, voice communications, radio and even Web hybrid systems along with historic Morse code, they prove "It's not your Grandfather's radio anymore."
Using only emergency power, ham operators will construct temporary radio stations around the country for the weekend and send messages in many forms without the use of phone systems, internet or other infrastructure that can be compromised in a crisis. More than 35,000 amateur radio operators across the country participated in last year's event.
To learn more about Amateur Radio, go to www.WeDoThat-Radio.org. The public is most cordially invited to come, meet and talk with the hams. See what modern Amateur Radio can do. To find out where the Amateur Radio operators will be set up in your area, go to www.ARRL.org/fieldday. They can even help you get on the air!
FD Email Tag
Get More PR for Your Field Day Site with CW
Mike Floyd, W1HAT, wrote in about a really good idea his club tried out, turning Field Day into a contest…but with kids from local schools.
If you remember the Jay Leno skit in which expert CW operators took on the national phone texting champs (and beat them), you know what fun this can be. They were able to get the sponsorship of a local retailer whose store marketed primarily to teenagers, then advertised through the area's teen networks that they would take on all comers in a CW versus text challenge with any successful challenger getting a prize from the store. It was good PR for the club, the store and all involved –and CW won again.
The key element is that you need to set this up with a potential sponsor NOW and then time your publicity well. Too soon and it will get lost. Too late and there will not be the "buzz" yet that it can generate.
And while you are talking to teens, remember, the presence of an elected official brings 100 points at Field Day.
"This year I invited the local school board using education as the hook" - N2COP
Now is the time to get a Proclamation
April is the month to begin lining up proclamations. You can wait until the webinar on the 22nd to find out more, but in the meantime, explore the website of your local municipalities to find out how to get a proclamation issued. Also, contact your section's SGL to find out how to get a copy of the state Amateur Radio proclamation to display at your FD location.
Making your own video
Larry Wagoner, N5WLW and Mississippi Section PIC, writes:
A few weeks ago, while teaching a technician-level amateur radio licensing course, I was pondering promotional possibilities for my local club - the Pearl River County (Mississippi) Amateur Radio Club. Like many others, I had seen various video presentations. I even use some of them in my class - including the Walter Cronkite piece put out by ARRL a few years ago.
I wanted something a little different. I wanted at least a mention of my local group and I wanted it to be catchy, with music that speaks to the excitement ham radio should produce.
So - after looking into the Microsoft Windows Movie Maker program - I started looking for the kinds of video I wanted to include. I wanted some emergency communications work, of course. Down here where I live - in southern Mississippi - the memory of Hurricane Katrina is still raw. I also wanted to draw the parallel between the old images of ham radio - which we all encounter when we discuss our hobby - and our current reality.
I wanted some mention of the space work - about as high-tech as it gets - and of course some tie-ins to computers and the Internet. After gather together a bunch of material, I started sorting through it and editing it down to manageable clips.
Next, it was time to gather together the music. I started by grabbing some current songs familiar to most of us - until someone pointed out to me the problems with copyrights. So - back to the drawing board to get some license and royalty free music. After listening to a bunch of it - I found the music I needed.
Finally, it was time to put together the "storyboards" - the shell of the presentation. In the Windows Movie Maker, it is easy to put together the text screens that tie the videos and sounds together. Next, using a free sound file editor, I trimmed down my music files to the lengths I needed and inserted them into the presentation.
Many runs through the video to make minor editing and timing changes later, the final video was done. It is a time consuming process, but with some time, planning and imagination, anyone can do this. The software needed to do it - including the converters to change the Windows Movie Maker file to a MPG, are free. The Movie Maker itself serves as a video editor, and the sound editor is a freebie. The real investment in the process is time - but the results are worth it.
http://www.youtube.com/watch?v=MWYgFvOFXhk
There will be more about how to do video work in the April 22 Webinar.
The Reason Why
By Hiram Percy Maxim, President, A.R.R.L.
(Reprinted from QST for September, 1927)
I have pointed this writing out before, but I keep getting requests for it. So at the risk of killing off a few more electrons, here's the Old Man one more time.
Sitting back in the old armchair, with the last issue of QST read from cover to cover and with everybody else in the house asleep hours ago, I fell to thinking of amateur radio today and amateur radio of other days. As the blue smoke curls slowly upward from the old pipe, visions of early A.R.R.L. Directors' Meetings float before me. I see those old-timers grappling with problems of organization, with QRM, with trunk-line traffic and rival amateur leagues. I see sinister commercial and government interests at work seeking to exterminate amateur radio. They were dark days, those early ones.
To-day I see Amateur Radio an institution, recognized by our American government and on the road to recognitions by the other governments of the world. I see a fine, loyal A.R.R.L. membership of 20,000 standing shoulder to shoulder and believing in each other and still blazing the way in radio communication. I see a rapidly developing world-wide brotherhood taking shape, in the form of our I.A.R.U.
And as the last embers of the old pipe turn to grey ash, I ask how it all came about; that the A.R.R.L. should have succeeded and all its opponents failed. The answer is clear. It is because with our opponents there was always some kind of a selfish motive to be served for someone, whereas in our A.R.R.L. we insisted from the beginning that no selfish motive for anybody or anything should ever prevail.
Everything that A.R.R.L. undertakes must be 100% for the general good. That policy bred loyalty and confidence. With those two things an organization can prosper forever.
A Happy PIO – W4ALT
Looking for an Idea?
In reviewing the alerts that came in on March 31, I spotted this one. It's not just a good media hit, but a very good idea that any PIO can use to get hits in their home area.
Amateur radio operators keep communications open
OCRegister
It's fascinating to note that the Federal Communications Commission reports it has a total of 1436 amateur radio operators licensed in Newport Beach and ...
To find the numbers of hams in your local area, go to http://hams.mapmash.com/hammap.php which has a very good system and maps.
New Web Feature: Favorites bar
The new ARRL Web site should be out very soon. In fact, you may be looking at it right now!
One of the many new features of the new Web site is the favorites bar. Once you have logged in to the site, the favorites bar will appear on every page. This feature allows you to select pages you can access quickly and often.
To use the Favorites bar, Log In and the Favorites box will appear. Go to the page you wish to add to your favorites. Click on the dropdown, select Add to Favorites and then select GO.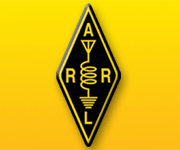 Your page will refresh a bit so that it can add the page to your favorites. You'll then be able, from anywhere on the site (as long as you're logged in) to access your favorite pages.
You can also manage your favorites from your profile. Click the Edit Your Profile button under the Favorites bar. Once there, click on Edit Favorites. From here you can add new favorites and delete old/unused favorites.
We hope one of your favorites will become http://www.arrl.org/media-and-public-relations
The Last Word
Each of us has an image in our head of what we are. Often these are at odds with reality. In my own head I know that when I dream I see myself as being about 30 or so. The reality is double that. It's not that I wish I were 30 again, but that somehow that's what I see myself as being unless I remind myself of the truth. It's my self-image. We all have one.
I also see myself as a person who tries to do good for others. In that effort, I can and do fail at times. I think most of us have that too.
Finally, I see myself as competent. I never claim infallibility, but at least a degree of competency in what I say and do. I don't know everything, but there are some topic areas I am pretty darn good at. Unfortunately, this is an image that eludes some folks while others have too much of it.
So what does this have to do with the ARRL and Amateur Radio? More than you might think! What we do and say, both individuals and as a group, give away our self image to others. We may not be able to change the realities of our age, but we can maintain that joy life and learning that we had back in our 20's and 30's. We can continue to try to do good for others – even if we fail at times. When individuals and clubs turn inward into self-service is when they really start to die.
And we can be competent. We can show it in our dress when we appear in public, in our words and deeds and in our speaking to others. We do not need to be infallible – we all know someone who claims that mantle already, and they are not liked by others. Competent understands that there are things they do not understand. Competent allows for other views and is open to dialog about why this or that is better. Competent respects others and encourages others.
Most of us have lived long enough to have encountered other people you could classify as mentors. These are the competent leaders, managers and bosses who somehow just bring out the best in people. Then there are others who are simply toxic to everyone around them.
As a leader (and as a PIO you are a leader) give some thought to your image and that of your club or group. No group or person lasts forever – only the stories about them.
Allen – w1agp