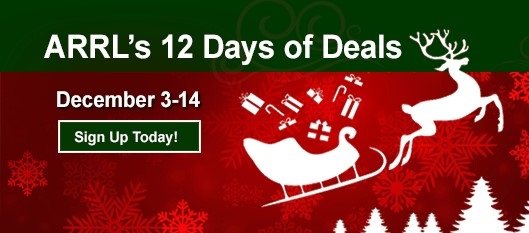 A New Ham Radio Deal Every Day. Sign Up Today!
We're making a list and checking it twice.
Beginning Monday, December 3, 2018, ARRL will be offering 12 days of deals. Enter your name, Call Sign (if licensed), and email address in the form below, and you'll receive an email a day for 12 days about a special online holiday deal. Each deal is valid for 1 day only at www.arrl.org/shop, and concludes Friday, December 14, 2018. Unwrap a new deal every day!