Welcome ARRL members and friends
As we all adjust to a new way of living in 2020, we invite you to share a moment of your weekend and enjoy a bit of what we had planned for Dayton Hamvention® Weekend. Thank you for your support of ARRL. Stay safe and stay on the air!
Please enjoy this message from ARRL President Rick Roderick, K5UR.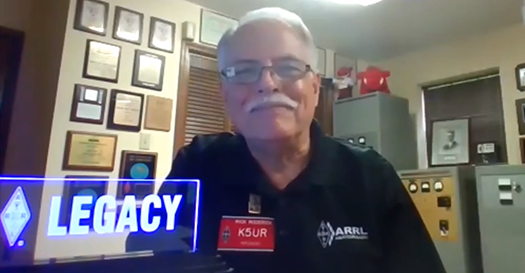 Membership

For many hams, exploring new products, learning and attending education sessions, and sharing experiences at Dayton Hamvention® is something they look forward to each year. This weekend is also a high point in the year for the ARRL staff and volunteers who are eager to meet and catch up with members and friends.
While we can't be together in 2020, we still want to offer our members and new applicants something special. 
Renew your membership this weekend using code D20 and get a ARRL button and a free, reusable grocery bag.


It's easy to join/renew:
    Pay online. Click here to pay by credit card.
    Call toll-free (US) 1-888-277-5289 or 1-860-594-0200. Use web code D20.
 ARRL Members now receive digital access to four ARRL magazines.
Joining QST and On the Air on a digital platform will be the bimonthly editions of QEX - The Forum for Communications Experimenters and NCJ - National Contest Journal.
Upgrade or renew your membership to Diamond Club, get an additional gift.
Members who upgrade or renew their membership to Diamond Club  will get an additional gift of a leather and die struck coaster with the Diamond Club logo on it - Complete with an imprinted gift box.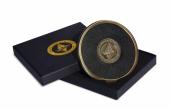 Membership in the Diamond Club starts at $85 and includes your $49 annual membership fee. It's a unique way for members to join other amateur radio operators in providing charitable gifts that fund ARRL programs and resources that benefit the entire membership.
Diamond Club members receive additional benefits.
Share your Thoughts
As states are reopening from COVID-19 shutdowns and future events begin to be planned, we would like your opinion on future in-person hamfest and convention attendance. Thank you for taking this short survey.
Expo Sale and Special Offers
Imagine you are browsing the ARRL Expo as you check out the latest items and specials in our e-store. Enjoy!
Get a imited edition 2020 ARRL button with every online order. No code necessary, while supplies last.
Ship your order for less, with $5 shipping on all US orders with web code FORYOU. One code per order.
2020 Field Day
Gear up for ARRL Field Day, June 27-June 28, with Field Day merchandise. T-shirts, hats, mugs, pins, and more are available at www.arrl.org/shop/FieldDay.

For information on official rules, bands, log submissions and more visit www.arrl.org/FieldDay.
New Products and Publications
Awards
Dayton Hamvention® has named five radio amateurs and one ham radio club as the recipients of its 2020 awards. Each year, Hamvention honors award winners in several categories. This year's winners are:
Amateur of the Year - Yasuo "Zorro" Miyazawa, JH1AJT

Special Achievement Award - Jordan Sherer, KN4CRD

Technical Achievement Award - Steve Franke, K9AN; Bill Somerville, G4WJS, and Joe Taylor, K1JT
Club of the Year -The South Canadian Amateur Radio Society (SCARS) of Norman, Oklahoma, is the 2020 Club of the Year.
Donor Recognition
Each year at Hamvention® ARRL hosts a special event to personally thank our Donors, Maxim Society Members and Legacy Circle Members, their generosity and support are deeply appreciated and help us to fulfill our mission. We look forward to the time when we can gather and recognize these valuable members.