Samples of ARRL Foundation Grant Awards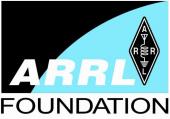 The ARRL Foundation provides grants to organizations that promote Amateur Radio and its activities, especially to young poeple. Spwecial emphasis is placed on introducing young people to electronics and helping them earn and FCC-issued Amateur Radio license.
Grant awards generally range from $250 to $2500 and are  not renewable. The Foundation does not fund emergency communications equipment for state or local EOCs or for emergency vehicles to be used in partnership with state or local agencies.