ARRL Foundation Scholarship Program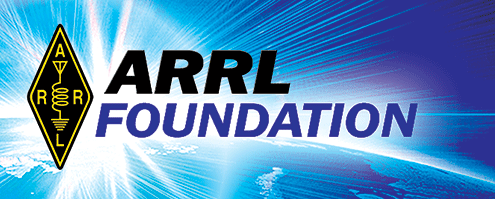 2017 ARRL Scholarship Program Is Now Closed
Thank you for visiting the ARRL Foundation Scholarship program.  The deadline for submitting applications closed on January 31, 2017 at 11:59 PM Eastern Standard Time. 
If you completed an on-line application, please note that you must also forward a pdf of your academic transcript from your most recently completed school year to foundation@arrl.org by Thursday, February 16, 2017.  Applications without accompanying transcripts will not be considered.
The ARRL Foundation Scholarship Committee will review all applicants for eligibility and award decisions.  Scholarship recipients will be notified in May 2017 by USPS mail and email. 
Applications for the 2018 ARRL Foundation scholarship program will be accepted between midnight, October 1, 2017 and 11:59PM Eastern Standard Time January 31, 2018.  Transcripts must be received by Thursday, February 15, 2018. 
More than 80 scholarships ranging from $500 to $5,000 are awarded through the ARRL Foundation Scholarship program.  
How to establish and ARRL Foundation Scholarship:
Individuals, groups or clubs wishing to establish an ARRL Foundation Scholarship should go to to the Sample Terms of Reference.  If more information is needed, contact the ARRL Foundation by email at foundation@arrl.org or call Lauren Clarke, KB1YDD, at 860-594-0348.